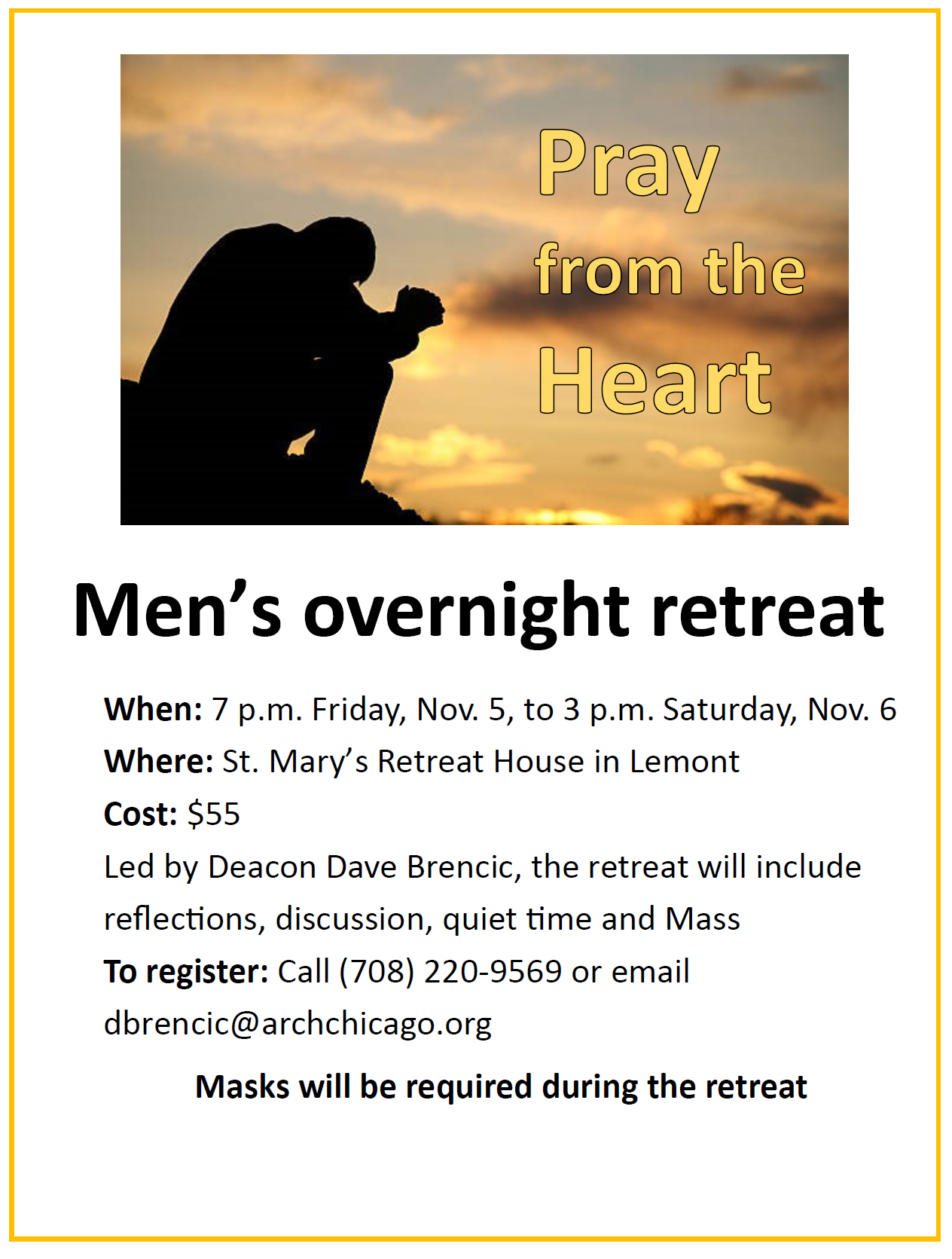 The 21st annual Men's Overnight Retreat will be held from
7 p.m. Friday, Nov. 5, to Saturday, 3 p.m. Nov. 6 at St. Mary's Retreat House in Lemont.
Cost is $55.
The theme of the retreat is "Pray from the Heart" and will include reflections, discussion, quiet time and Mass.
As in the past, each of us will be assigned to bring a food item for either breakfast or lunch.
This helps to keep the cost down.
Masks will have to be worn during the retreat.
I hope you can join us and make sure to invite a friend.
Peace, Deacon Dave Brencic